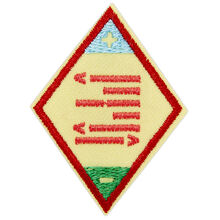 In this Journey, you will:
Find out how programmers use computational thinking to solve problems
Do 3 computational thinking activities: categorize various objects as "Computer" or "Not a Computer" to explore the four tasks that define a computer, create a card-sorting algorithm to learn about processing, and design technology that willl best meet a user's needs using user-centered design.
Plan a Take Action project that helps others. If you're a Girl Scout volunteer, go to Volunteer Toolkit for complete meeting plans and activity instructions.
Learn more about how to earn your Take Action Award — and help your community — with the Girl Scout Take Action Guide. Then use your leadership skills to earn your Silver Award, the highest award for Girl Scout Cadettes!