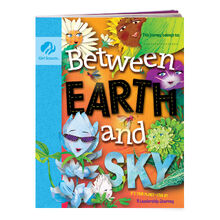 The Between Earth and Sky Journey is part of the "It's Your Planet—Love It!" series.
The Journey
[
]
Blue Bucket
[
]
Tell one another about your feelings and the feelings of those around you
Do role-playing activities to resolve conflicts, negotiate, and be considerate to others
Firefly
[
]
Think about and talk about their own skills and those of their sister Daisies
Choose a skill that they can teach others, either at home or in their community
Clover
[
]
Learn about and commit to protecting a natural treasure in their region
Educate and inspire others in their community to join with them to protect the local treasure, too
In this Journey, you will:
[
]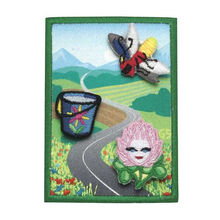 Explore nature and learn how to keep the Earth healthy—visit a park or farm, talk to a scientist, or make origami butterflies to celebrate nature.
Plan a Take Action project, such as planting a tree, creating a garden for a children's hospital, or putting on a play about protecting the Earth.
Earn 3 leadership awards: Blue Bucket Award, Firefly Award, and Clover Award. If you're a Girl Scout volunteer, go to Volunteer Toolkit for complete meeting plans and activity instructions.  
Learn more about how to earn your Take Action Award — and help your community — with the Girl Scout Take Action Guide.
Additional Resources
[
]
Fiction
Non-Fiction
Websites
Take-Action Project ideas
[
]
Having trouble figuring out possible Take-Action projects? Look for ideas on the Take Action Project ideas page.